Visit Amsterdam or Utrecht
Amsterdam is only 20 minutes by car from House of Cocagne. Train station Breukelen is only 5 minutes away by car. You can park your car for free at the station and go to Amsterdam Central Station within 30 minutes or Utrecht Central Station in 13 minutes.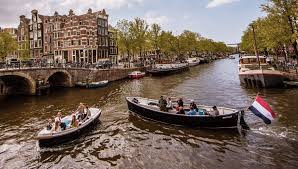 Walking the Peddlers Way/the Floris V way or Oortjespad
The Dutch section of E11 is known as the Marskramerpad ("Peddlers Way"), paying tribute to those who walked through the centuries along the same track. The Marskramerpad links Scheveningen in The Hague over 368 kilometers to the German township of Bad Bentheim and goes right through Kockengen. The last 13 km are in Germany, which leaves 355 km for the Netherlands. Like most Dutch long distance trails, the Marskramerpad is managed by Wandelnet. The Marskramerpad links some typically Dutch landscapes, such as the wetlands and polders in the West of the country, and the sandy hills and broad river valleys in the Center and East of the country. It also crosses some of the most interesting towns and cities.
Spengense  molen Kockengen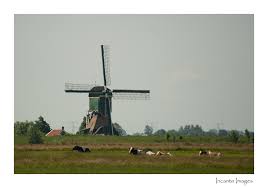 LAW1-3, Floris V-pad, Amsterdam – Muiden – Bergen op Zoom, 245 km
Large parts of the trail go through the – what we Dutch call – Green Heart of the country. This is really special: very old polders, still pretty authentic. Moreover, you pass lovely old towns. These polders, villages and rivers continue to guide you all the way to the border with Belgium. Here, the GR12 takes over, and by this trail you can  eventually reach Paris. (HN)
Visit Castle " De Haar" 
De Haar Castle is the biggest and most luxurious castle in The Netherlands. It is one of the top European historic houses. A visit to De Haar Castle will take you back to the glory days of the castle and will show you the breathtaking splendour that surrounded the international rich and famous in the early 20th century. You will be amazed at the very un-Dutch luxury in which the Van Zuylen family and their guests lived amidst a wealth of history and art. De Haar is only 10 minutes away from the B&B by car.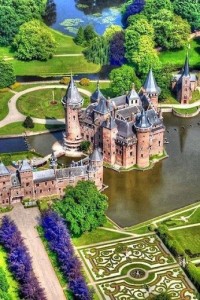 Open air swimmingpool " De Koet" Kockengen
During summer time you can take a swim in the open air swimming pool in Kockengen. Visit: www.dekoet.nl for more information.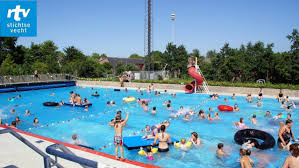 Spa Sereen
Spa Sereen is an excellent spa. It is only a 18 minutes drive away from the house. For more information visit: www.spasereen.nl.